Innovative Miami Marlins Augmented Reality packaging
Augmented Reality Packaging: Miami Marlins Bobbleheads Showcase
The Miami Marlins needed an AUGMENTED REALITY COMPANY to create an experience around one of their souvenir products: Bobbleheads. For this project, we developed an interactive mobile App that was visually appealing and educational.
Immerse yourself in the world of Augmented Reality Packaging for Bobbleheads! Partnering with the Miami Marlins, we deliver captivating AR solutions that redefine consumer engagement. Explore our cutting-edge projects that elevate brands and bring collectibles like Bobbleheads to life with AR experiences!
Captivating AR Solutions: Miami Marlins' Bobbleheads Packaging
The booblehads came with its own app. After dowloading the app and pointing the phone´s camera at the box, fans would be presented with animations and content about the player.
Statistics such as career fielding and batting was available, as well as video and audio featuring basic information about the player. One of the neatest features was a full 3D rendering of the player that would swing when the user clicked on him.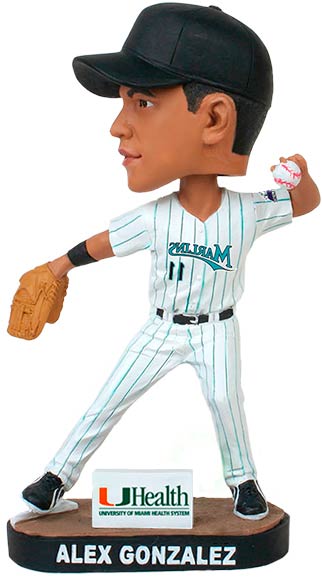 Augmented Reality Packaging Innovations: Elevating Brands
Realistic Character modeling
REAL CHARACTER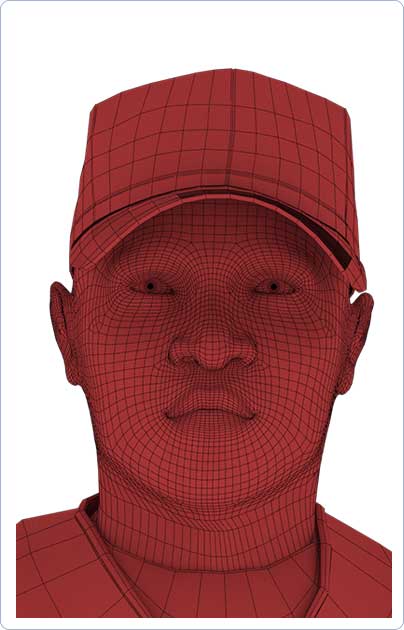 3D MODEL
TEXTURES
Welcome to In Applications Studio, the premier augmented Reality and inmersive media studio. Join us, together, we can make the impossible, possible.