Ford Fusion Augmented Reality Showroom
Through an AR experience for the new Ford Fusion launch campaign, customers were able to view and engage with the new features of the vehicle. Miami, New York, Los Angeles, and Chicago were visited along with other major American cities. The event featured screens where advertisements for the vehicle and pertinent information were displayed, as well as a large poster featuring the campaign banner and the car, on which attendees could focus their augmented reality (AR) devices—iPads and tablets that were available in the stands—to interact with.
IN APPLICATIONS developed an augmented reality marketing campaign for a renowned automotive brand, Ford. With one of Ford's major events on the horizon, the objective was to deliver an unforgettable experience for visitors and leave a lasting impression of their latest vehicle model.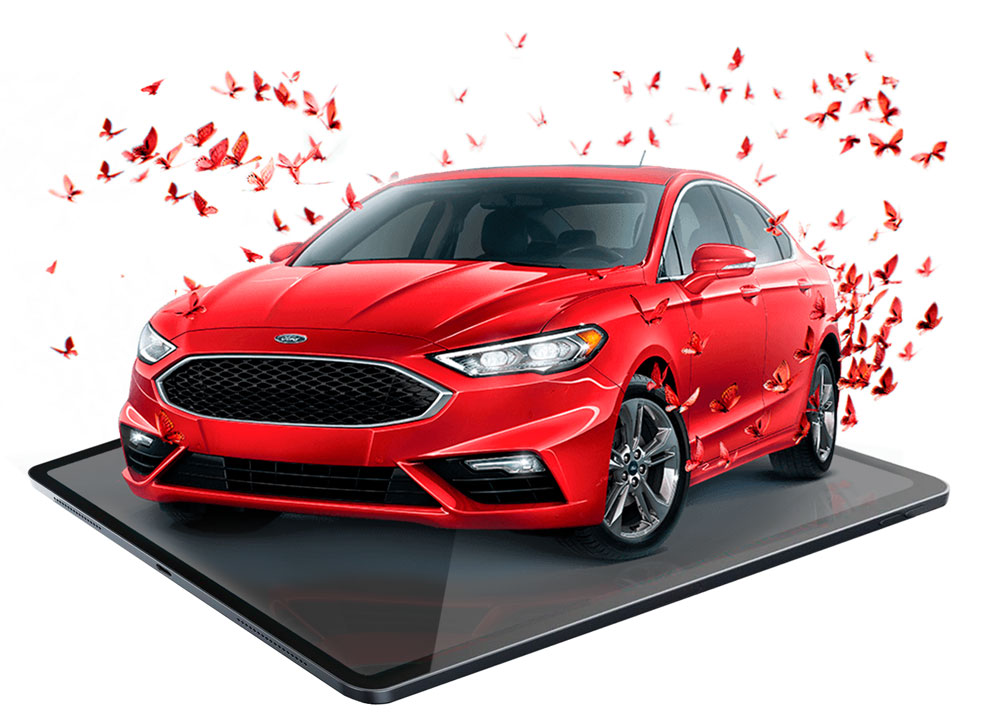 Our team created an augmented reality app that allowed users to experience an in-depth look at the latest Ford vehicle being promoted. This app was designed to complement Ford's national television campaign, offering users a unique and engaging way to interact with the car.
Augmented Reality Showroom
Experience the Future of Driving with our Augmented Reality Car Showcase
MIAMI - NEW YORK - LOS ANGELES - CHICAGO
Transforming Automotive Advertising through Augmented Reality
Ford app made a significant impact on potential clients, drawing the attention of thousands at promotional events held across principal USA cities.
Welcome to In Applications Studio, the premier augmented Reality and inmersive media studio. Join us, together, we can make the impossible, possible.